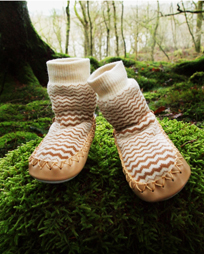 It´s a sock. It´s a shoe. It´s a moccasin.

A classic Swedish footwear that´s easy to put on and stays comfortably on your kids feet because of the knitted sock. They are made out of soft, fine Öko-tex cotton and durable leather sole that keeps the feet warm and prevents them from slipping around.

A hand made piece of Swedish stability!