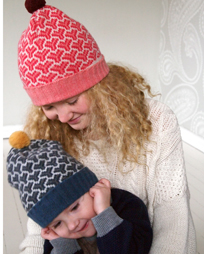 Folklore with an edge

Mocklis beanies are knitted in Sweden, in a factory not far from Gothenburg.
We make knitted garments of high quality that makes use of patterns traditions and our textile heritage. Functional products for you that puts style in focus but do not want to compromise on quality and fit.
We select yarns in fine materials with Oeko-tex std 100 in soft lambswool and cotton.
Nice,soft and warm. They wool don´t itch, we promise.